Ives Mirier
// a dandy; a mysterious scholar
A Sharlayan with a dangerous sense of curiosity. A dandy with a desire for beauty, power and knowledge. A scholar with an intelligent mind and a willingness to take risks that many wouldn't dare.
---
"I don't want to be at the mercy of my emotions. I want to use them, to enjoy them, and to dominate them." - Dorian Gray
---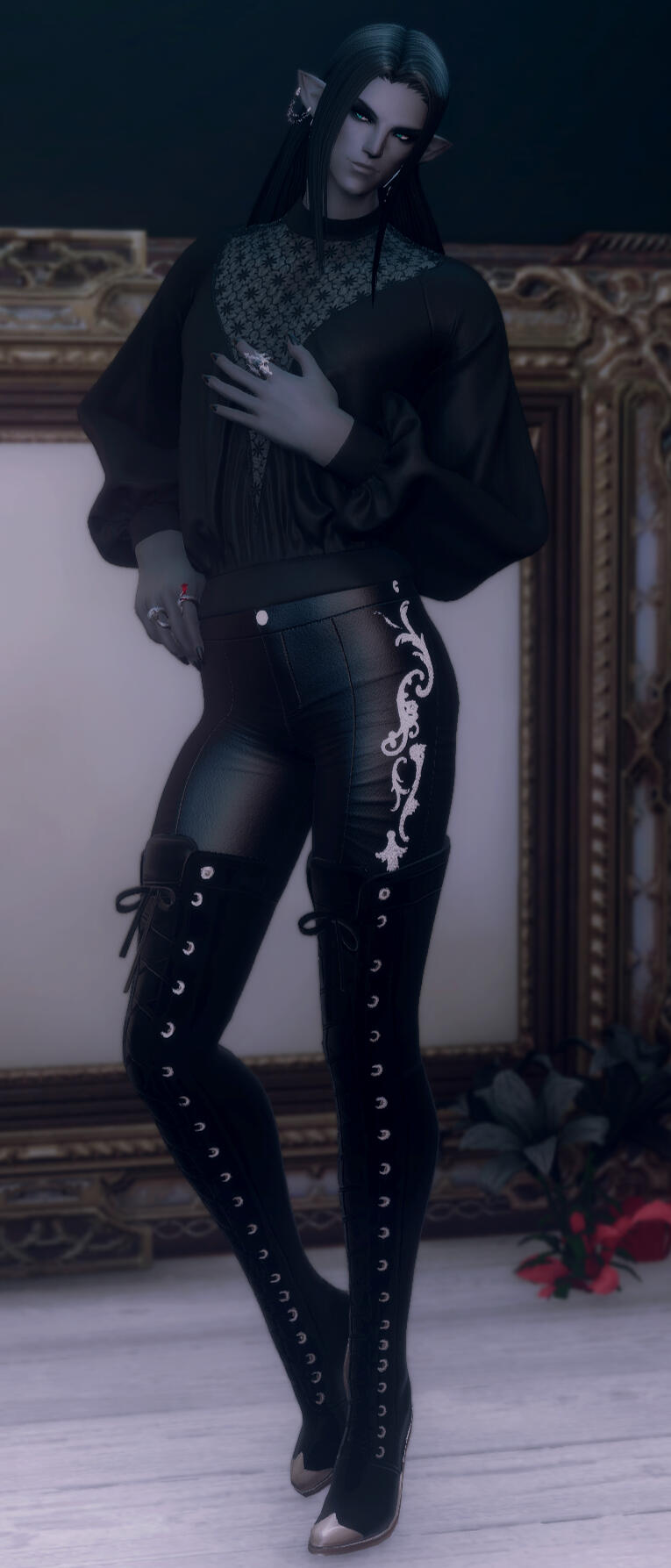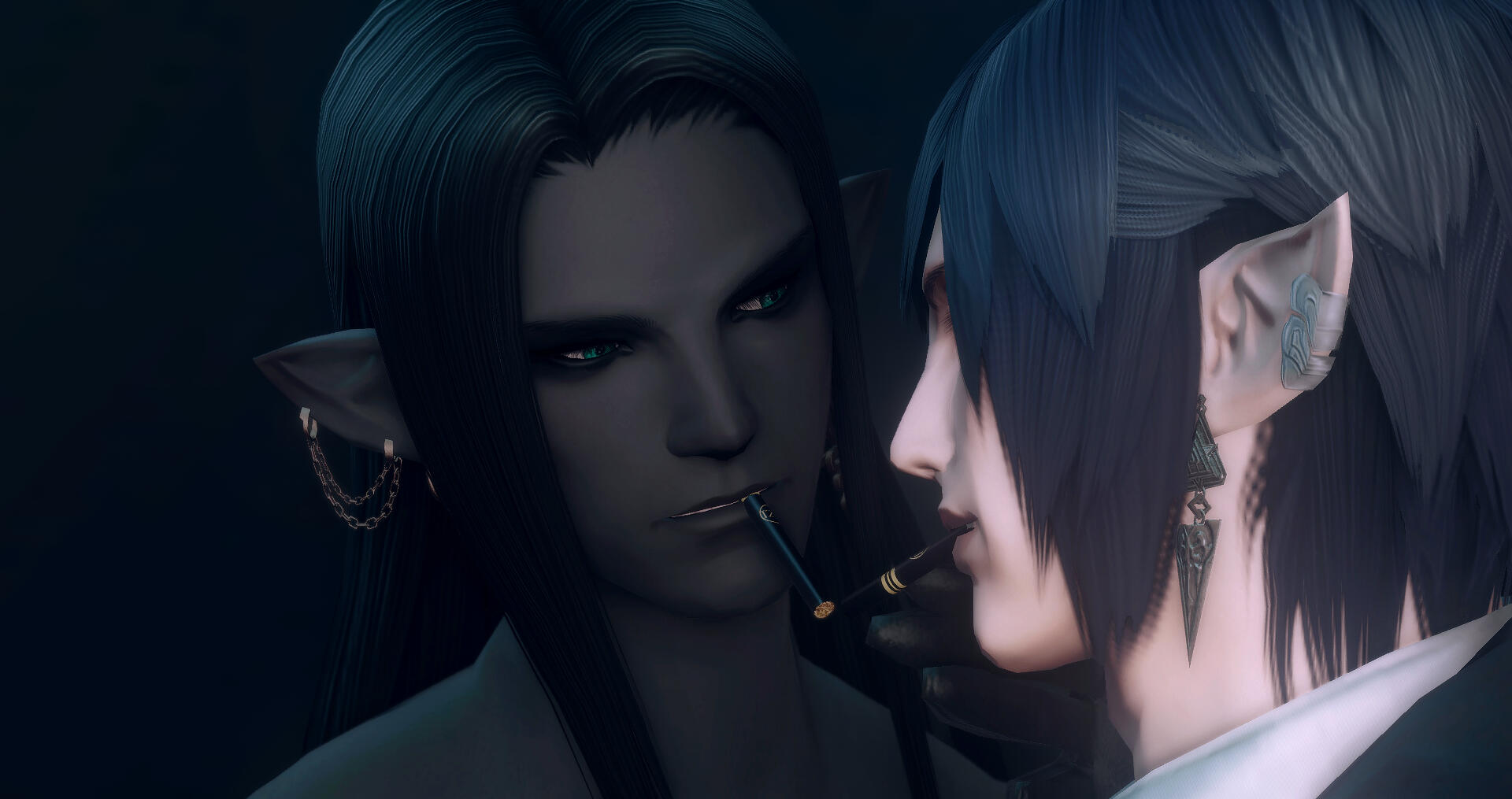 About Ives
---
| | |
| --- | --- |
| NAME | Ives Clement Mirier |
| Nameday | 1st Sun of the 6th Umbral Moon (Dec 1st - Sagittarius) |
| Age | 28 |
| Race | Sharlayan Elezen |
| Gender | Cis Male |
| Hair Color | Black |
| Eye Color | Emerald |
| Height | 6'10" |
| Build | Lean; athletic |
| Scent | Warm, spicy, mysterious and dark cologne. Notes of woody spices, tobacco leaf, vanilla and ginger. |
| Occupation | Part-Owner of The Crimson Door; purveyor of intoxicants and poisons. |
| Profession | Alchemist, perfumer |
| Residence | Ishgard |
---
| | |
| --- | --- |
| Sexuality | Basically gay, very heavy male lean |
| Family | Father: Alsent (Estranged); Mother: Deceased |
| Alignment | Chaotic Neutral |
| MBTI | INTJ |
| Strengths | Curious, analytical, intelligent, perceptive, quick-witted, passionate |
| Weaknesses | Aloof, distant, cruel, selfish, awkward in some situations |
| Voice Claim | Ben Barnes |
Notable Features
A rolanberry bramble tattoo with leaves and pale blossoms wrap around his right wrist. One able to detect such things might pick up on a hint of fae magic imbued within it.

Usually wears various jewelry such as rings and several earrings. Also has nipples pierced which few ever get to see.

One particular earring he nearly always wears is a silver coiled snake cuff earring.

Always wearing an Ishgardian steel bangle bracelet.

Carries a black handkerchief with a coiled snake embroidered on it.
Details
His demeanor can vary quite a bit, sometimes he is quiet and reserved, preferring to observe. Other times he's flirtatious and talkative and seems to enjoy being center of attention and he can be quite petulant. But it's for short bursts. If you get him on certain subjects though, he may never shut up.

Some social settings he just has no real experience with despite appearing as someone who is refined and from a noble upbringing. He is someone who spent his life with his nose in a book and it shows at times.

He can at times be too blunt or even snarky, perhaps even downright mean. He just sometimes does not have a good filter or perhaps he simply does not care.
HOBBIES
Fine dining

Dancing

Reading

Poetry

Drinking

Drugs

Fashion
LIKES
Absinthe

Fine wine

Books

Expensive clothes

Theater

Magic

Money

Beauty
DISLIKES
The thought of growing old

The thought of losing his beauty

The thought of losing his money or the power that it brings him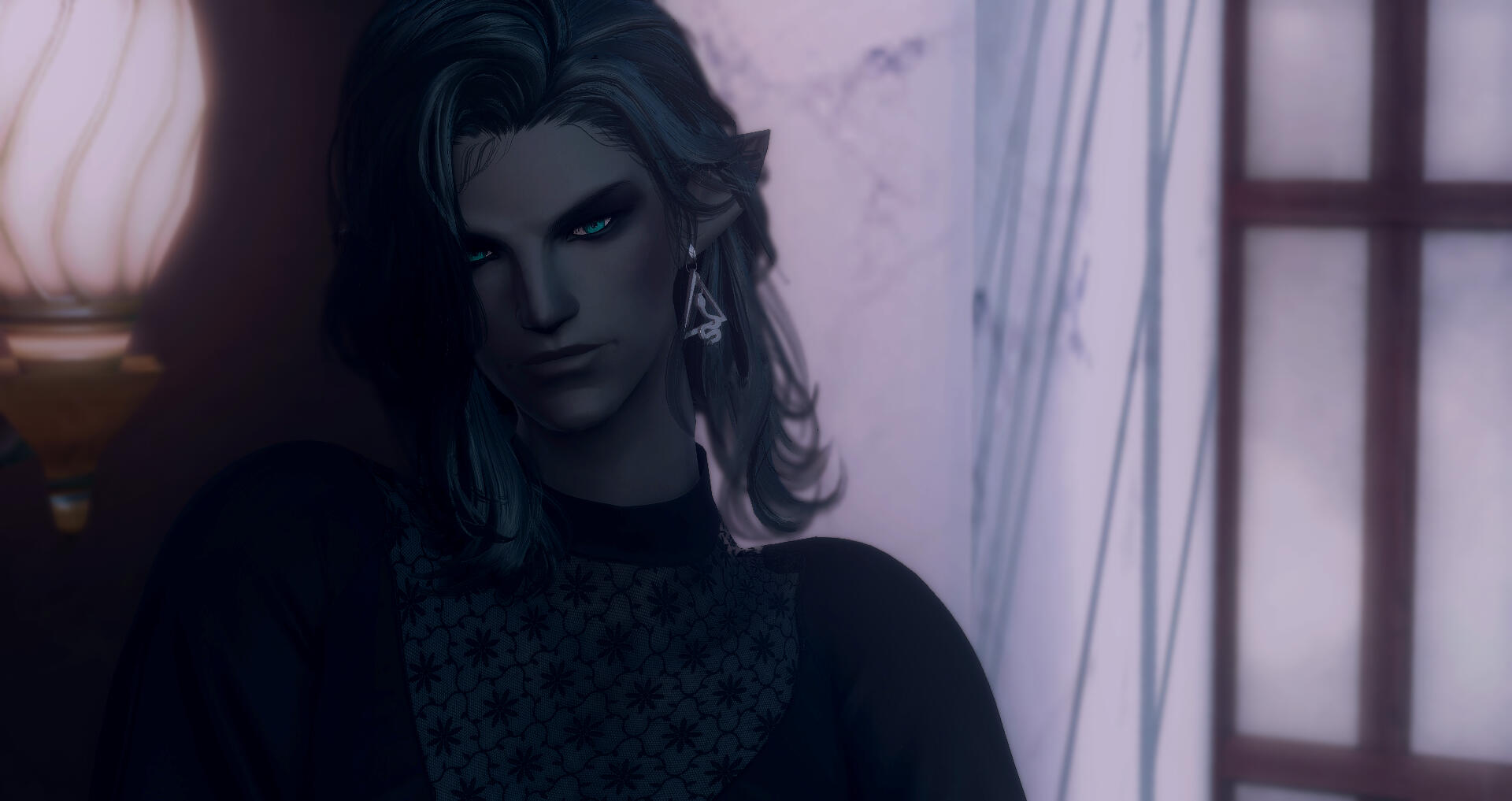 Hooks
Sharlayan: Ives grew up in Old Sharlayan and studied alchemy as well as taboo magics and the occult in the Studium. He specialized in medicinal alchemy as well as creating scents such as perfumes.

Magic: Ives always enjoys discussing magics or getting up to some magic related shenanigans, especially that of taboo magic types. Or perhaps your character wants to learn magic? He perhaps could be convinced to take on an apprentice.

Fae: Speaking of strange magic. If your character is someone who can sense such things, they might notice fae magic coming off of a bramble tattoo around the Elezen's wrist. It seems it must serve some sort of purpose?

Perfumer: Ives has created his own lines of fragrances, both masculine and feminine. His creations tend to be of the high end scale, primarily catering to the wealthy.

Scholarly: A very scholarly type. Ives has written a research book on the subject of using different types of bottles and storage procedures to keep ingredients and finished products as fresh as possible.

Stylish: Ives is always wearing rather stylish suits and what one would consider gentlemanly attire. He also is always seen perfectly groomed and has even written articles about subjects such as the etiquette on what sort of fragrances one should wear for various sorts of occasions. However, there is also some things in his closet that he'd likely prefer stay a secret from most.

Wealth: Ives is a very wealthy Elezen. In fact, he has an endless source of gil. Is your character one who would want to try to steal from Ives or try to take advantage of that wealth in some way? Or purpose they would hope to catch his eye in a way that he'd begin to spoil them?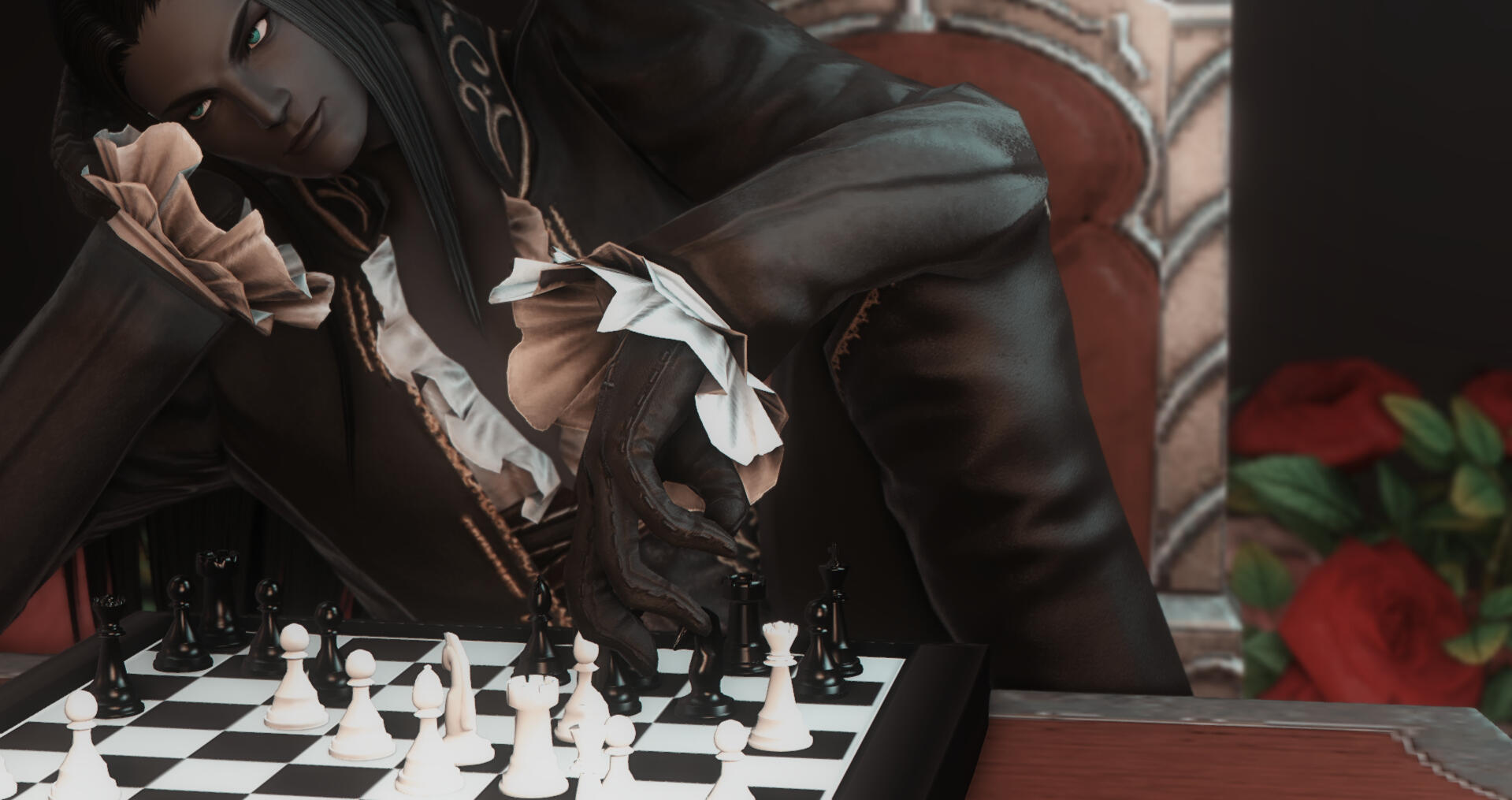 NSFW Info
Ives works as a part owner at The Crimson Door. Currently, he does not work as a courtesan and does not generally take clients.

ERP is always plot/story dependent and not guaranteed even when playing mature themes.

He is a submissive bottom and rarely switches.

For more info, including kinks, favorites and hard no's, see his F-List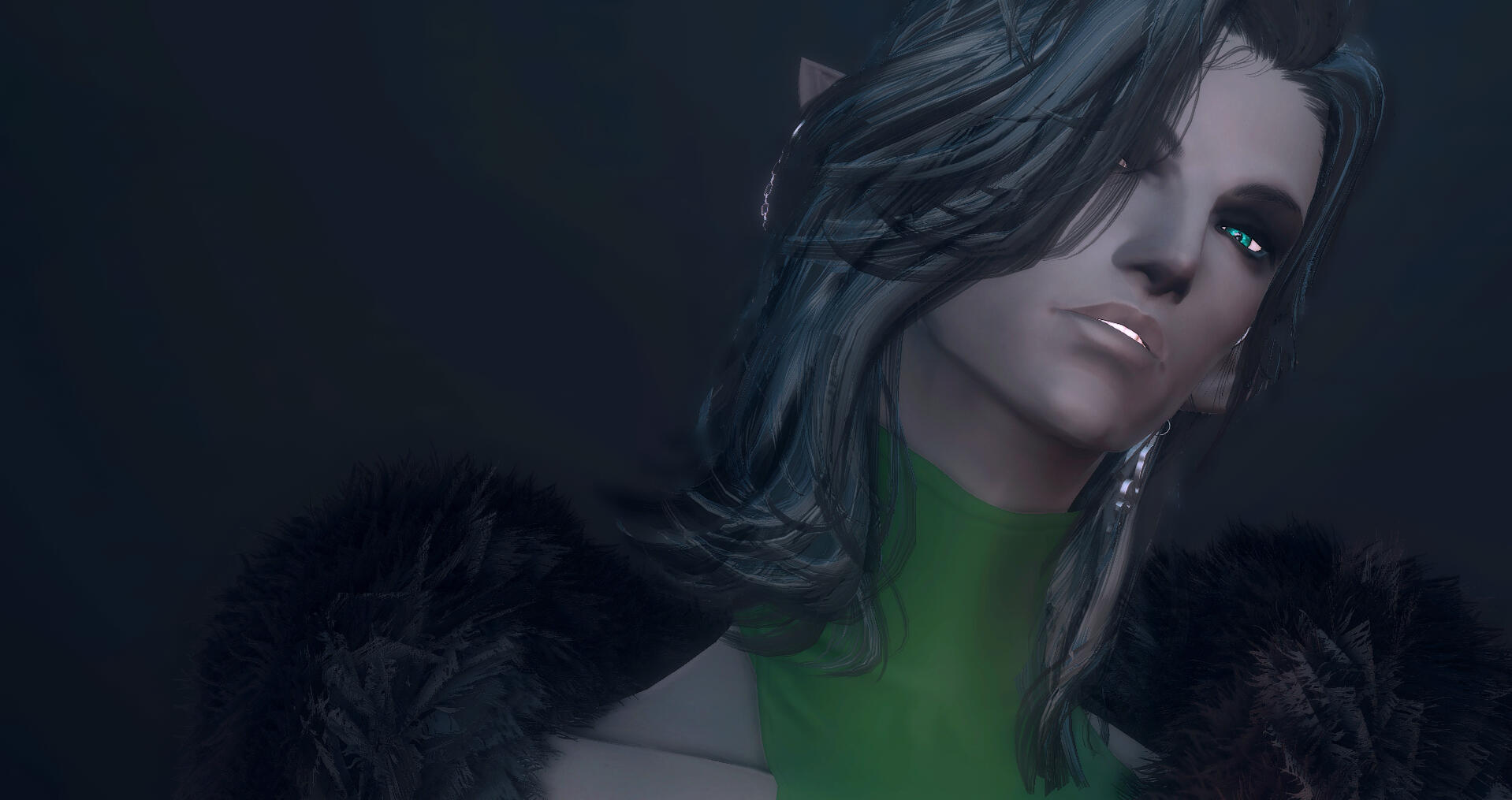 OOC Info
PERSONAL
Always open to making new friends. I have preference for long-term RP but short-term can be okay too.

Please understand that I am a rather busy person. I have RL responsibilities as well as the fact that I spend a portion of time running an RP venue. I also have a decent number of already established RP partners. Please don't take my limited availability as a personal offense or as disinterest.

No OOC flirting, please, as I'm not looking for any OOC romantic or sexual interactions. Platonic friendship is okay but nothing beyond that!

Please understand that I am not my character nor do I share many of my characters thoughts and feelings. I also don't agree with much of what he does! He isn't always a nice person and is capable of doing toxic things. While he may not be friendly to you, it does not mean that I do not like you or your character.

Mun is 30+ and will only RP with those 18+

EST time zone
RP RELATED
-While one of Ives' jobs is owning a brothel, he's much more than an ERP character and I definitely enjoy more than that when it comes to RP with him!

-Ives is not a monogamous character. While he does have romantic entanglements, they have all developed naturally, over time and primarily via a slow burn pace. Keep this in mind if approaching with shipping expectations.

-Content can include anything from dark content to adventures to silly, light-hearted fun! I'm willing to roll with most things!

-Open to both in-game and Discord RP!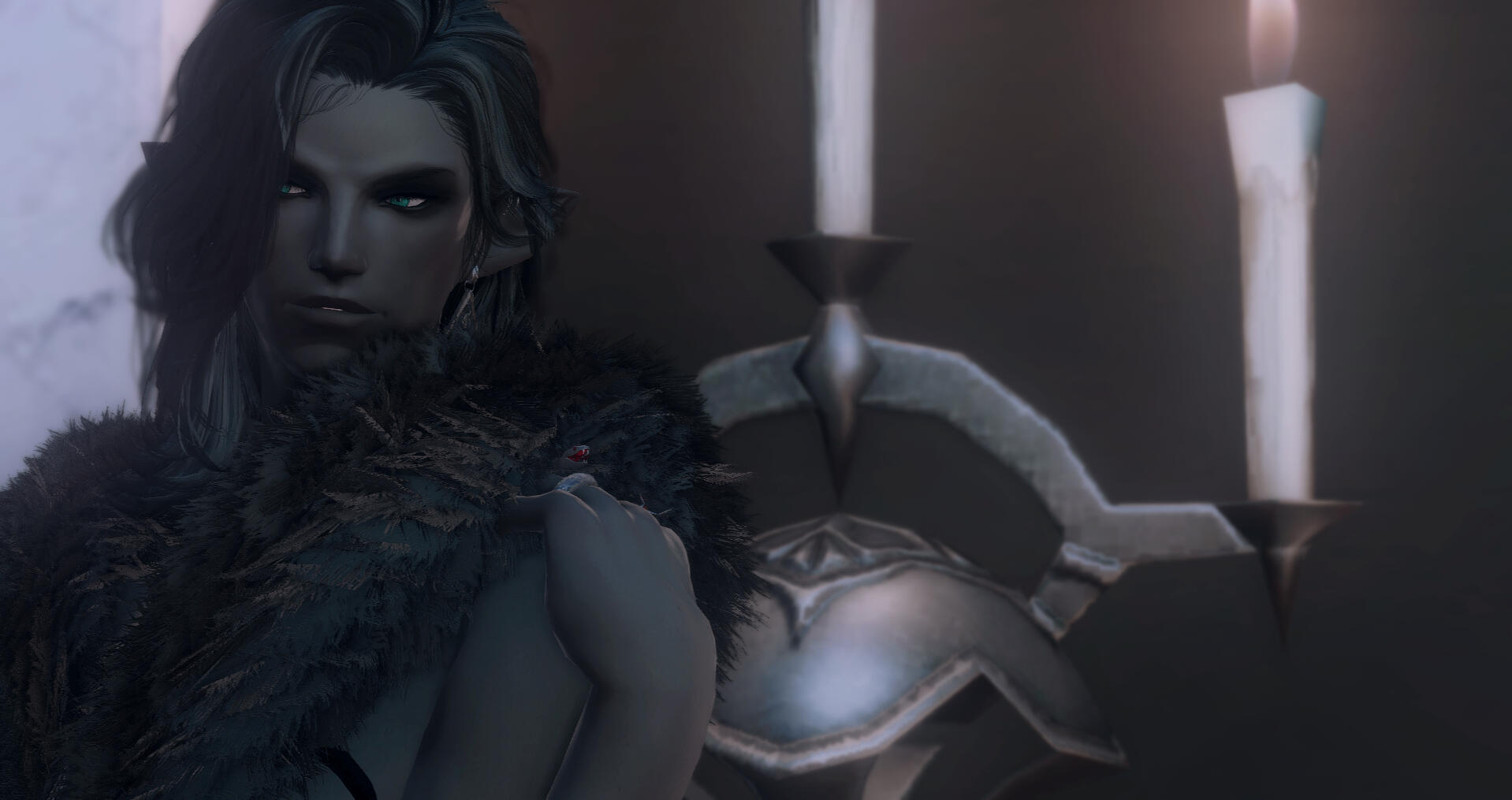 Inspiration & Aesthetics
Playlist